Who is a Manglik? What is Manglik?
If planet Mars ("Mangal" or "Kuja") is situated in the 1st, 2nd, 4th, 7th, 8th or 12th house of a person's Rashi (Indian astrological moon sign) when he/she is born; then that person is a "Manglik" (also called "Mangalik")
What Marital Problems Does a Manglik Face?
It is believed that "Mangalik Dosha" (or "Manglik Dosh" or "Mangal Dosha") mainly impacts a person's married life. It can lead to disharmony and tension between the husband and wife. Some also believe that marriage between a Manglik and a non-Manglik can lead to the untimely death of one of the partners.
---
How to Cancel or Neutralize Negative Effect of Manglik Dosh?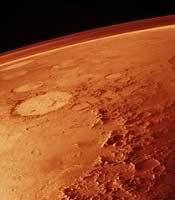 If a Mangalik is

born on a Tuesday

, the negative effect of Manglik Dosha gets cancelled.
After the

age of 28

, the effect of Mangalik Dosha disappears. Those persons born with Mars in the 8th house have to wait till 36 for the effect of Manglik Dosha to disappear.
If a

Manglik marries another Manglik

, then the negative effects of Mangalik Dosha get cancelled.
Special pooja ("Mangal Kavacham", "Mangal Upasana", etc)can be done to eliminate Mangalik Dosha. Some astrologers also recommend gemstones.
A Mangalik and non-Mangalik can cancel the ill effects of Mangalik Dosha by performing a "Kumbh Vivah" before the actual wedding. A "Kumbh Vivaah" is a wedding between a Mangalik and either a statue of Vishnu or a Peepal tree or a banana tree or a Clay Pot. Before marrying Abhishek Bachchan, Aishwarya Rai Bachchan, who is Mangalik, first performed a "wedding" with a Peepal tree, a Banana Tree and a statue of God Vishnu.